WE RECYCLE BICYCLE TIRES AND INNER TUBES
VITTORIA RE-CYCLING
Vittoria Re-Cycling is the program for recycling
of discontinued bicycle tires and inner tubes involving stores
cycling shops in Italy.

Thanks to a partnership with esosport, the scraps become flooring
anti-trauma for playgrounds and athletic tracks.

With the Re-Cycling program, Vittoria is increasingly focusing on the circular economy
circular economy and product sustainability.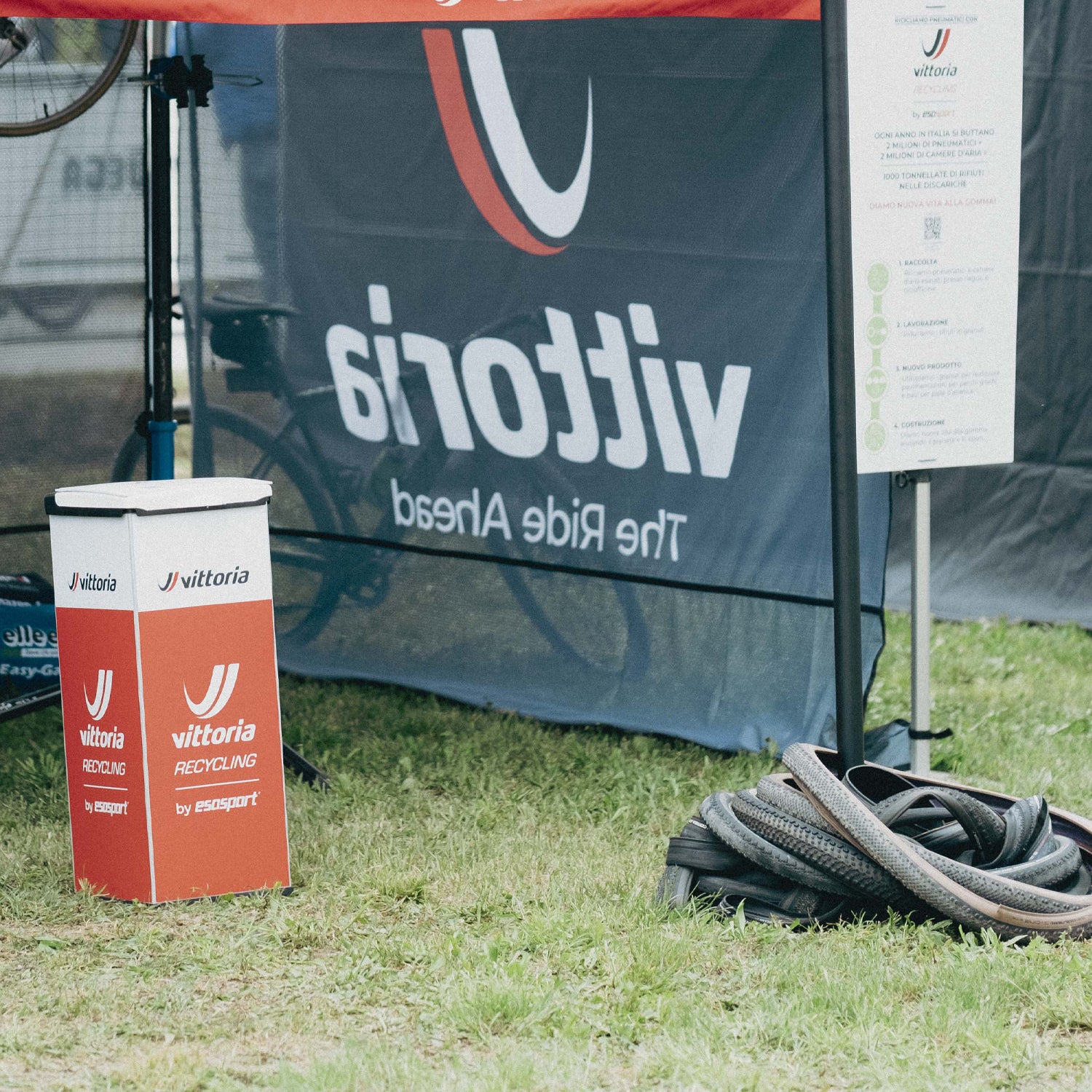 We give new life to your used tires
Entrust your used tires and inner tubes to a store associated with Vittoria Re-Cycling!
Discover more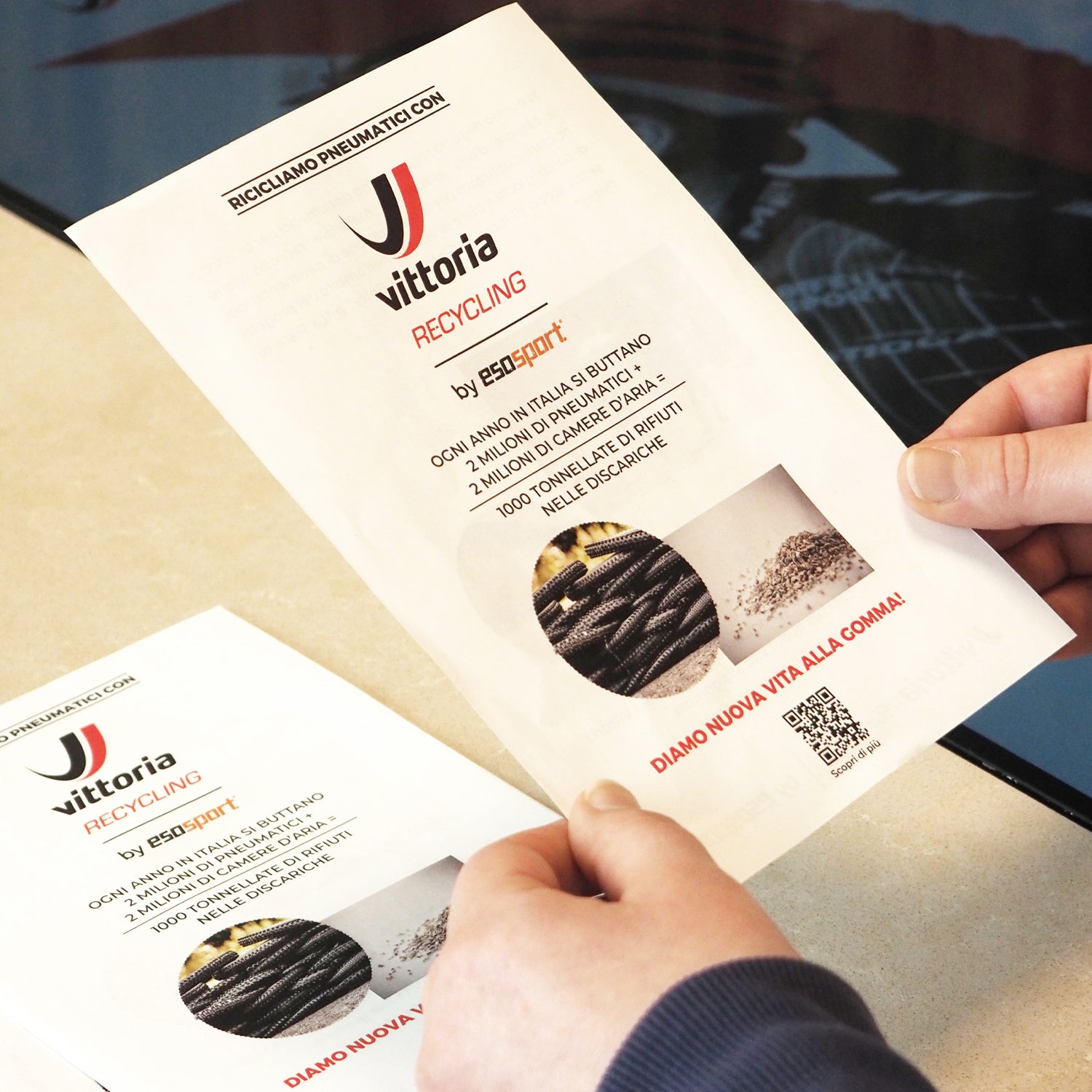 Become part of the project
Vittoria Re-Cycling aims to recover and recycle bicycle tires and inner tubes by involving Italian bicycle stores and cycle shops.What are the benefits for the retailer?
Join the program