Sport
Corsa N.EXT and Corsa PRO have two different purposes but share the same high-performance you expect from a Corsa. Learn which is the best for you!
Sport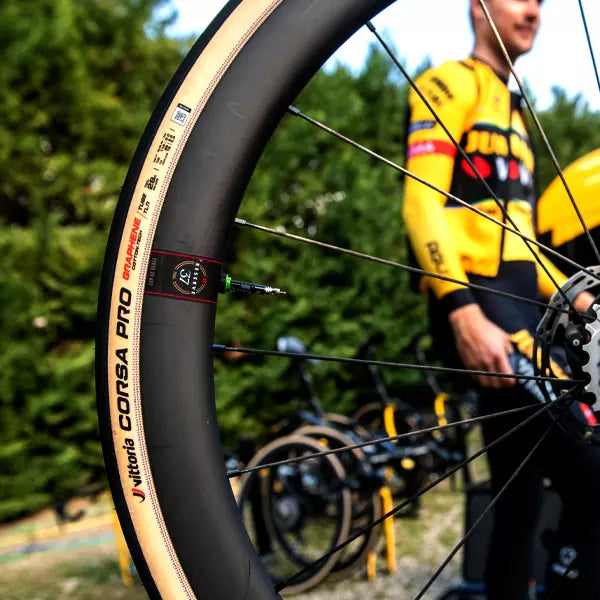 Vittoria Corsa PRO is the most advanced cotton road tire ever made, delivering unmatched pro-level racing performance and riding feeling. Learn more!
Corporate
Discover now the limited edition pink racing bike tires by Vittoria used in the last stage of the Giro d'Italia!
Sport
The range of gravel bike tires offers a very varied proposal in terms of size, tread and wheel diameter. Find out how to choose the most suitable one.
Sport
In mountain biking, the bicycle confidence is essential to have fun and try new things. Read more
Sport
Mtb bike tires choice is one of the most complicated ones for a beginner or expert mtb cyclists. Learn how to choose the best mtb tire for each terrain