Select the perfect tire for your needs.
Not sure which one to choose? Check which product suits you best based on the characteristics.
Rough Surface
Smooth surface
More Speed
More Protection
Zaffiro Pro
Rubino Pro

Corsa N.EXT
Corsa PRO Control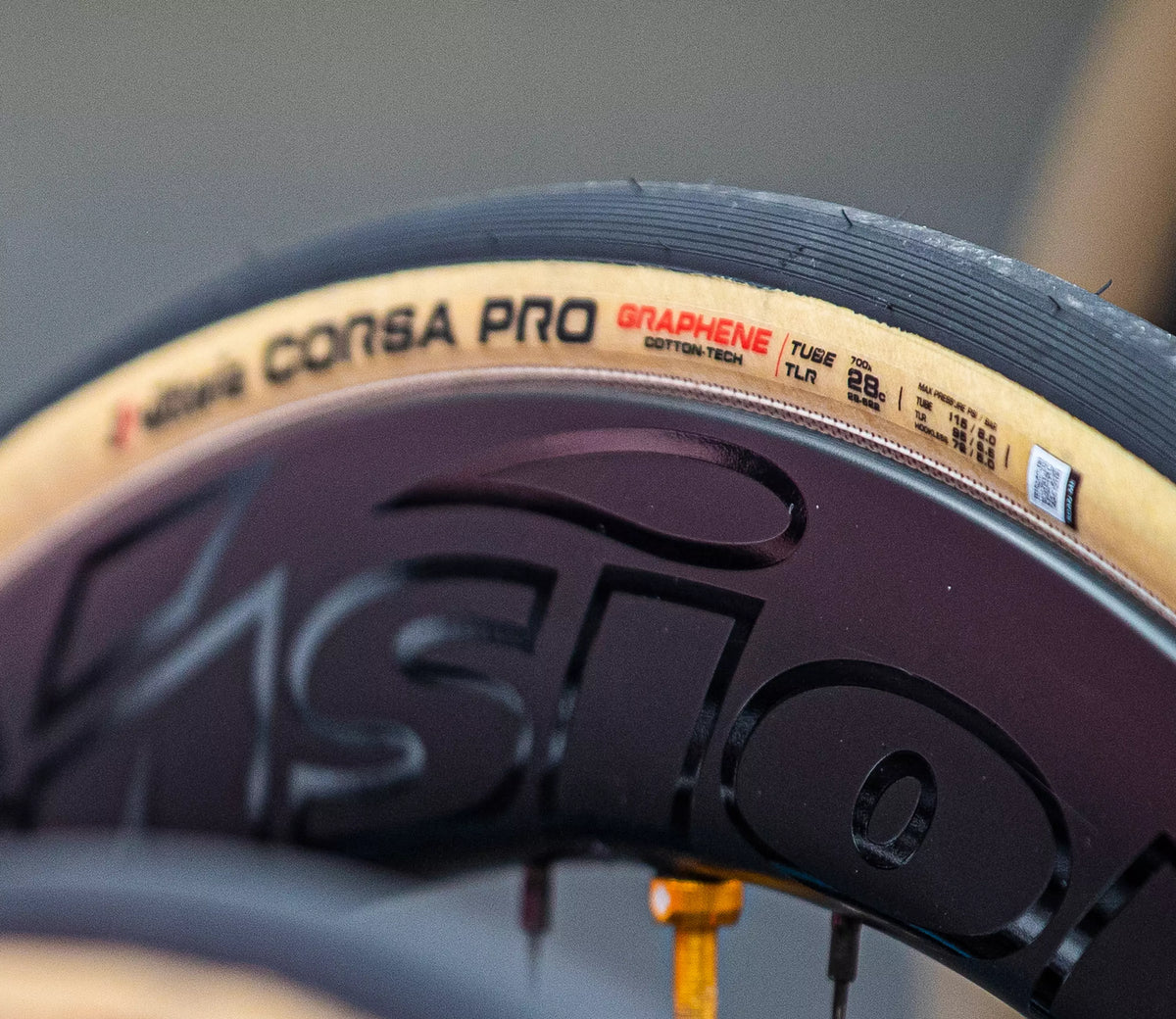 Corsa PRO
Corsa Speed
Training in all conditions
Extremely durable tyre for performance training
Graphene compound and folding bead increase performance
Modern tread design for increased durability
Perfect in all conditions

Exclusive Graphene 3C compound technology
Fast rolling casing construction
Supple yet durable casing for extended use
Racing inspired speed and feel, with the everyday durability of nylon construction

Nylon casing provides durability, for daily racers who want to raise the bar of their performance relying on a long-lasting tyre
Combination of Silica and Graphene compound for improved rolling efficiency, grip and longer wear-life
Proven tread design used by Vittoria teams in the World Tour
Top rough-road racing performance

The professionals' choice for races in particularly demanding terrain conditions, including cobblestones typical of classic northern races.
Same structural features as the Corsa PRO: 320 TPI cotton casing joined to the tread, in the new Graphene + Silica compound, through the revolutionary Vittoria electric vulcanisation process that guarantees
maximum flexibility and adaptability to the terrain, for greater speed and grip in all soil and wet conditions. The thicker tread pattern designed for these types of surfaces offers greater resistance, safety and comfort.
Cotton & Graphene: The Choice of the PROs
The Vittoria tyre most used by professionals, further improved: faster, more aerodynamic and more resistant to punctures. The revolutionary new manufacturing method of the Tubeless version means that the 320 TPI cotton casing and the tread are no longer glued, but become a single fabric, through an innovative electrical vulcanisation process, making the tyre extremely flexible and adaptable to the terrain. The new compound Graphene + Silica ensures extraordinary speed and grip, even in wet conditions. Available exclusively in the original Para cotton colour used.
The fastest
Tread Pattern specifically designed for time trial usage
Proprietary graphene compound
Race-day specific performance, when it's needed most
Road bike tires for any riding need
Take your rides to the next level with high-performance road bike tires. Experience smoother journeys and faster speeds.